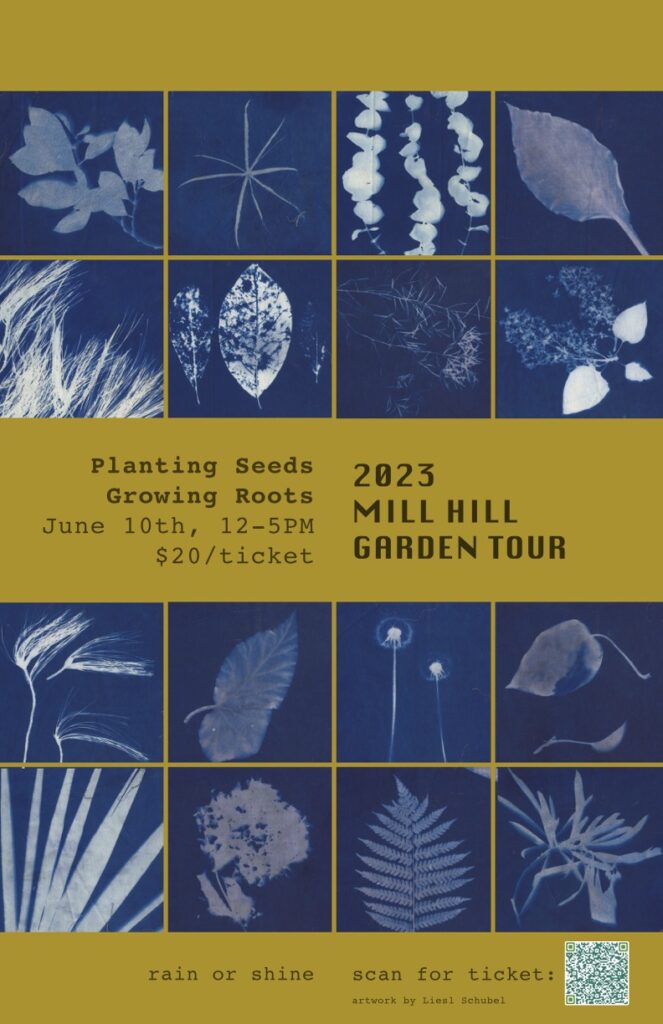 For 30+ years residents of Trenton's Mill Hill Neighborhood have been opening their gardens to visitors, garden enthusiasts, and architecture buffs. The 2023 tour will take place from noon-5 p.m. on Saturday, June 10, 2023. About 15 gardens and public spaces in the neighborhood will open their garden gates and invite people to come look behind the house facades and see the unique gardens and private outdoor spaces of the neighborhood.
The tour begins at Artworks located at 19 Everett Alley and South Stockton Street, Trenton.
See you on the tour!
Tickets:
Advance-sale tickets are available using the QR code. You can also buy tickets the day of at Artworks.
Parking:
Free parking is available in the Artworks lot at the beginning of the tour. Directions:
Visit the Artworks Website for directions.

Accessibility:
You don't have to drive to Mill Hill. Public transport is easily accessible. The Trenton Train Station is only a short walk away as is the River Line, which runs south toward Camden along the Delaware River.
The tour is run and organized by the Old Mill Hill Society and the residents of Mill Hill. It has played an important role in the historic restoration of the neighborhood. Money raised by the tour funds preservation grants that assist homeowners in maintaining the Trenton Landmarks Commission for Historic Preservation Standards that have helped make the neighborhood what it is today.
The OMHS acknowledges the support of the City of Trenton, Department of Recreation, Natural Resources and Culture, Division of Culture.