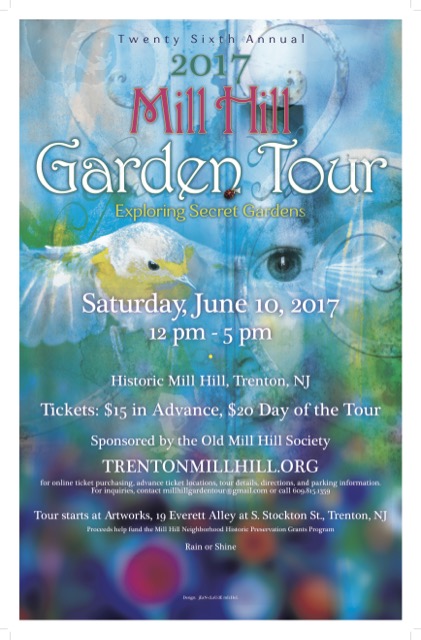 The 26th annual Mill Hill Garden tour is Saturday, June 10.

Come and see the gardens that are hidden behind the houses, each one different and each one using small space to the best advantage.

Tickets are $15 in advance and $20 at the door. Buy advance-sale tickets on Paypal here.
The tour starts at Artworks. Directions to the tour