With two of the largest "adult playgrounds" just a short drive or train ride away (of course, we're referring to NYC and Philly), there's no reason ever to be bored living in Mill Hill. On the weekends, if you time it right, you can drive from Mill Hill to NYC's theatre district in about 1:10. And to Philly's in about 0:35. Really.
But there's a lot to do in Trenton too.
Sporting Events
The Sun National Bank Center, located just two blocks from Mill Hill, is sporting and events arena that opened in 1999. Since opening, the Arena has hosted acts such as Shania Twain, Britney Spears, The Blue Man Group, Ringling Brothers Barnum and Bailey Circus, and Elton John, among many others. The Sun Center is home to the Trenton Freedom, an indoor football team.
Another very popular family-oriented venue, especially in the spring and summer, is Trenton's Waterfront Park, home to the Trenton Thunder baseball team, a double-A affiliate of the New York Yankees. The Thunder games are highly interactive and a lot of fun, especially for families with children. In 2006, the Thunder became the first team in Minor League Baseball history to draw over 400,000 fans for 12 consecutive seasons at the double-A level or below. A special treat is when a Yankees star spends a week or two making rehabilitation starts for the Thunder.

Theatre
Trenton has a regionally-recognized theater scene. Its epicenter is the City's only professional theatre company: Passage Theatre, which is resident at the Mill Hill Playhouse. For more than 25 years, Passage Theatre has been drawing audiences and critical acclaim for its cutting-edge productions. Passage stages three main productions a year, often world premieres. Passage also partners with DanceSpora (a modern dance company) and the Trenton Film Society to make the Mill Hill Playhouse available for their productions.
A special treat is the many theatre programs that Passage runs for youth. Once a year there is a "community" show featuring young Trenton actors in a mixed cast with professionals. Also the "State Street Project" teaches young children to write plays, which are then performed by professional actors and directors. An amazing experience to watch, alternating funny moment with searing insights. On top of these productions, the Theatre presents works by its "Playwright's Unit," a cooperative of emerging local writers, and many readings and workshops of plays in early development.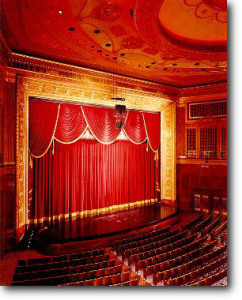 Music
The Patriots Theater at the War Memorial is a beautifully ornate, 1800-seat capacity theater in the Italian Renaissance style that has played host to countless internationally-recognized artists and musicians. Past visitors include Louis Armstrong, Duke Ellington, B.B. King, Wynton Marsalis, Sergei Rachmaninoff, Frank Sinatra, and Sarah Vaughan.
The New Jersey Capital Philharmonic Orchestra holds performances here, and major national acts pass through. The War Memorial is only a short walk from Mill Hill and is a great place to take out-of-town guests.
The Jazz Masters Series at the Candlelight Lounge offers a much more low-key music-lover's experience. At the Candlelight, some of the nation's best jazz musicians convene for no-cover gigs in an informal, relaxed setting.
Film
Trenton Film Society: The Society hosts the Trenton Film Festival, which screens new, cutting-edge film of various genres from around the world, offering filmmakers the opportunity to interact with audiences and connect with other filmmakers at various stages in their career. The Society also screens Oscar-nominated short films and other films of interest to the community.
Nightlife
Trenton also offers an exciting nightlife scene. Directly across the street from the Sun Bank Center is Trenton Social. Trenton Social is a bar, restaurant, and lounge that hosts many events, including a new art exhibit opening every First Friday. The dining room walls double as a rotating gallery, displaying works from a different artist each month.
Cooper's Riverview is a night club/bar/restaurant on Trenton 's waterfront and is very popular with the 20-something crowd. Cooper's hosts live bands and special events.
The Mill Hill Basement is the epitome of the underground music scene in Trenton. The Mill Hill Basement is a basement bar located below the Mill Hill Saloon offering live music, open mic night and a DJ once a week. They boast the most diverse jukebox in the area with punk, metal, hardcore, hippie music and jazz represented.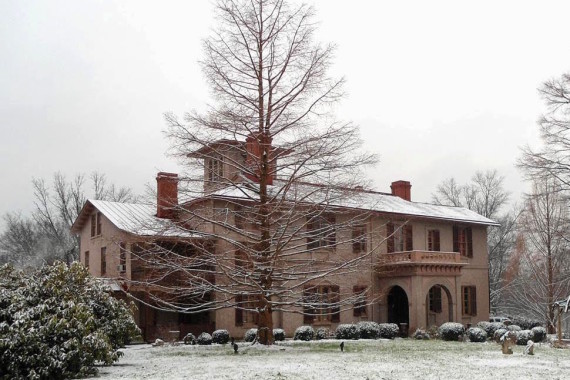 The Arts
New Jersey State Museum: As a center of cultural, educational, and scientific engagement, the New Jersey State Museum inspires innovation and lifelong learning through collections, research, exhibitions and programs in science, history and art. It is four museums in one: Archeology and Ethnography; Fine Art; Cultural History and Natural History.
Ellarslie: Located in nearby Cadwalader Park, Ellarslie is the Trenton City Museum. It is located in an 1858 Italianate villa and hosts changing art and history exhibits and a permanent exhibit on the history of the ceramics industry in Trenton.
Artworks: Right across the Assunpink Creek from Mill Hill, Artworks is Trenton's downtown visual arts center. It promotes artistic diversity by fostering creativity, learning, and appreciation of the arts. Its exhibitions, workshops and events make art an accessible experience for all, building community among and between art students of all ages, professional and amateur artists, inner city and suburban residents, die-hard art fans and first time art appreciators.
Art All Night is Artworks' 24 hour celebration of art, food, music, workshops, competitive art events and kid-friendly activities held in June. Over 30,000 people come downtown to Trenton to participate in this free event.
Art All Day is another Artworks event held in November. Art lovers from around the region are invited to take a self-guided tour of the capital city's artist studios, gallery spaces, grass roots art collectives, workshops, public art, and a host of breathtaking creative spaces largely unknown to the public. It is an opportunity to not only see art, but to also talk to artists about their creative processes, watch them work, and see their workspaces.
Sage Coalition: Urban beautification is the goal of this group of young artists and performers.
Nearby: Princeton University Art Museum, Grounds for Sculpture, plus many galleries in Bordentown, Lambertville, and New Hope.